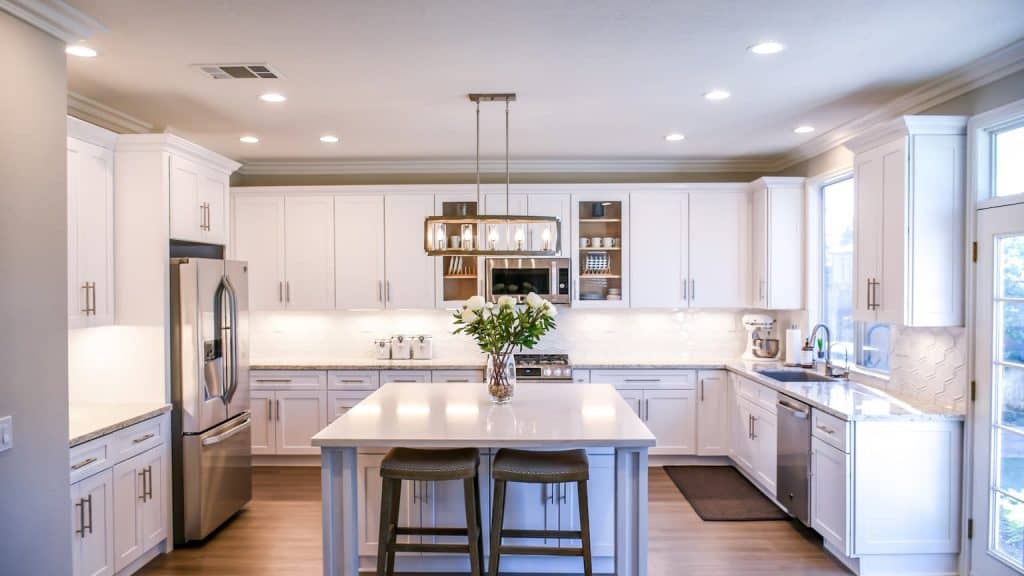 Today, the vision of the kitchen is changing, and modular kitchens have become more of the norm than the exception. A modular kitchen is not just about style; it goes beyond that. They bring convenience, order, and unique flavor to an urban home. The modular kitchen layout is basically just a kitchen designed and operated with separate components. The only advantage of a modular kitchen is that it can be optimized to fit your needs, and the cost of the entire package is also up to you. Furthermore, modular kitchens also offer you some of the best solutions, especially when organizing your cooking space. If this space is well organized, cooking becomes a simple, easy, and enjoyable experience.
How is a Modular Kitchen different from a usual kitchen?
The most significant difference between a modular kitchen and a conventional kitchen is the difference in the functionality of each. The biggest advantage of modular stoves is that they can be assembled and reassembled, which means that your kitchen goes with you every time you move.
In contrast, with a conventional wall-mounted kitchen, the cabinet, once closed, is fixed and cannot be dismantled later. Therefore, when you change location, you will have no choice but to leave everything behind. Modular kitchens are popular these days due to their sleek and smooth look. They're light on the eyes because they're designed with slim, clean edges.
Machine edge banding is great because it's durable and also aesthetically pleasing. Even the most experienced carpenters will only be able to build you a kitchen with the perfect seamless finish of a modular kitchen. If you have chosen a modular kitchen, your design office will give you a visual tour of your dream kitchen and a 3D presentation. And the biggest advantage is that the result will be exactly like the picture. Needless to say, visualization is virtually impossible for carpenters.
The Most Important Modular Kitchen Accessories
Modular kitchen accessories play an important role in improving the functionality and efficiency of the kitchen. The main advantage of these accessories is increased storage capacity; they are durable, rustproof, and stainless steel. Here are the best accessories introduced by interio interiors to upgrade your kitchen and take it to the next level.
Intermediate system
If you're looking for modular kitchen accessories that can be attached to the kitchen, consider intermediate systems like glass racks, cup and plate racks, or multipurpose racks.
Corners for convenience
Make the most of those hard-to-reach corners in L- and U-shaped kitchens, so they're easily accessible. Corner units are available as carousel units, L-shaped shelves, magic corners, and Lazy Susans that rotate on a central axis.
A unit under the sink
Since the area under the sink is often used little, a unit under the sink for kitchen toiletries can be ideal. Consider a trash can holder on the cabinet door under the sink.
Tall cabinet unit
If space allows, install a tall cabinet in the corner of the kitchen. It provides ample storage space and is perfect for storing dry goods, perishable cooking ingredients, and bulky utensils. The columns are available in different models, they are equipped with slim storage on the door, and the internal sliding system provides easy access to the storage. For a compact kitchen, choose a tall unit that extends from floor to ceiling.
Bottle holder
The bottle drawers are narrow and have two or three compartments. You can use them to hold kitchen essentials such as cooking oils, bottles, cans, juices, and various sauces. Bottles should not be stored in open cabinets or on counters, as they create visual clutter and attract a lot of dirt.
Cutlery organization
The cutlery tray has built-in compartments best suited for small items such as forks, spoons, tongs, spoons, and knives. The cutlery holder should always be near the hob, so that kitchen utensils are easily accessible.
Kitchen basket
A kitchen basket is one of the best ways to organize your utensils, pots, pans, and jars. They come in various sizes, making them perfect for shallow and deep storage. Some of the most popular kitchen racks include cup and plate holders, tool holders, and plate holders.
To note: Each kitchen basket has a recommended load capacity. Therefore, if the drawers are overloaded, the alignment of the channels can be disturbed and cause the drawers to sag.
Why are Modular Kitchens so popular?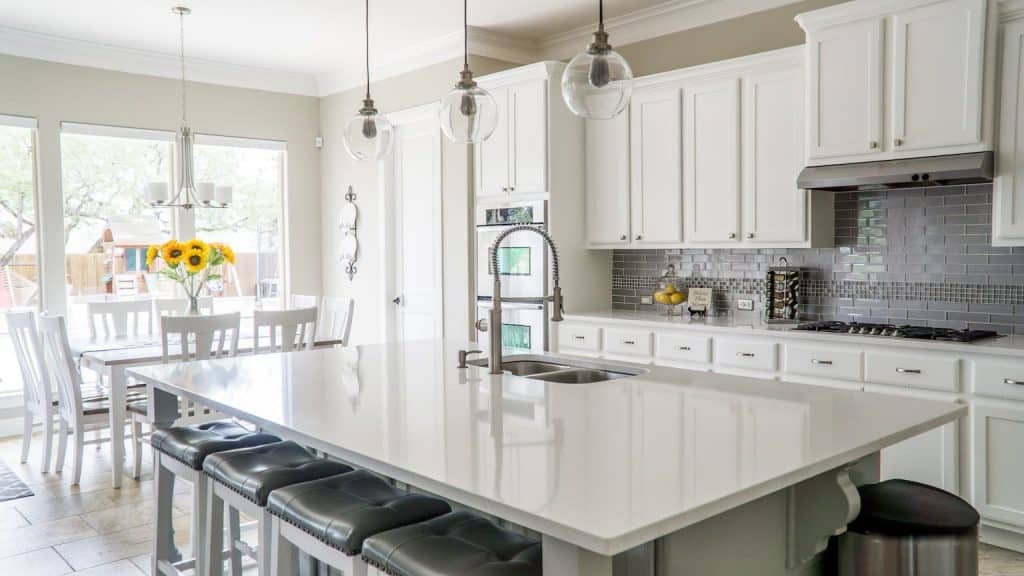 Kitchens have become versatile, multifunctional, and more than just a space for cooking and storing food. The latest designs are full of elegance, style, charm, and warmth, making the kitchen a living space that can add value to a home.
Modern modular kitchen design for a more spacious and airy modern house. It could be the perfect solution to your separation problems. It's not just modular kitchens that keep pace with changing trends and offer space for customization. Whatever your kitchen needs, whether it's cabinets, drawers, or countertops, micro-compartments help you organize your kitchen or design a stylish kitchen; there's a wide range of model kitchens.
Modular kitchens are ready-to-use furniture pieces that offer many customization possibilities. They are usually made of shavings, MDF boards, sawdust and sawn timber glued together, or weighted plywood. Bar plywood has outstanding advantages compared to ordinary plywood because it is highly calibrated on high-class modern machinery lines to ensure even smooth thickness. Modular kitchens can also use hardwood finishes.
Variety and Versatility:
Modular kitchens help achieve maximum customer satisfaction by meeting your other requirements. This kitchen furniture also includes making cabinets, doors, etc., interesting. This also includes a wide range of design services and desktop options for modeling your kitchen. The modular kitchens are intelligently designed to suit Indian habits and needs. It will help you to store different items in convenient places. It will also allow you to separate cooking and cleaning ideas. What's remarkable about these features is that the split won't be easily discernible but will help you functionally, thus proving to be very flexible.